Health and wellbeing are properties of social-ecological systems – so how you design in those?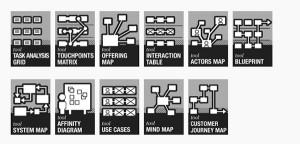 Books, networks, blogs, tools, events – and a wiki
Including a physicist, a mathematician, an actuary, an ecologist, a stoic, and a Druid.
From fish smokers to button makers – there's so much to do.
How to develop a shared vision among multiple stakeholders – and the other capabilities we need.
So you want to do good? Here's how to avoid the sloppy assumptions that can underly 'design for development'.
Rules that would prevent us from over-harvesting the Commons.
When and how to choose between ownership, stewardship, and partnership.
Yesterday's G8 Dementia Summit made much of the fact that millions will now be spent in a race to identify a cure or a 'disease-modifying therapy' for dementia.  The likely outcome will be the creation of a Dementia Industrial Complex – and the mass production of un-met expectations.A better way for nation states to spend money […]