So you want to do good? Here's how to avoid the sloppy assumptions that can underly 'design for development'.
Rules that would prevent us from over-harvesting the Commons.
When and how to choose between ownership, stewardship, and partnership.
Yesterday's G8 Dementia Summit made much of the fact that millions will now be spent in a race to identify a cure or a 'disease-modifying therapy' for dementia.  The likely outcome will be the creation of a Dementia Industrial Complex – and the mass production of un-met expectations.A better way for nation states to spend money […]
"The global economy treats nature and material resources as if they were infinite, and knowledge as if it was scarce. We have to swap those two around". (Michel Bauwens). Audio interview below the fold.  Having enshrined the rights of nature in its constitution (*) Ecuador is now exploring how this principle, and the principle of open knowledge, […]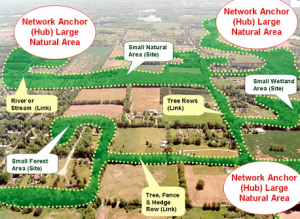 What is a 'living system'? Here are 20 elements of a green infrastructure.
127 calories of energy are used to grow a lettuce for each calory we eat. One bottle of ketchup entails 52 transport and process stages. Does that sound sensible?
http://www.doorsofperception.com/?attachment_id=5172
My hosts last week at the Asia Pacific Design Library in Brisbane (which, on reflection, is probably the finest new library I have been in) asked me a few questions before our xskool: Q: What does a typical day look like for you? A: When I'm on the road, which is nearly half the time, I […]