Handouts & Lists
From fish smokers to button makers – there's so much to do.
How to develop a shared vision among multiple stakeholders – and the other capabilities we need.
So you want to do good? Here's how to avoid the sloppy assumptions that can underly 'design for development'.
Rules that would prevent us from over-harvesting the Commons.
When and how to choose between ownership, stewardship, and partnership.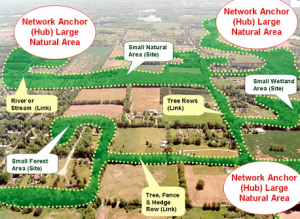 What is a 'living system'? Here are 20 elements of a green infrastructure.
127 calories of energy are used to grow a lettuce for each calory we eat. One bottle of ketchup entails 52 transport and process stages. Does that sound sensible?
"We will deliver value to people — not deliver people to systems" – and 17 other easily followed rules
"Don't think 'new product' – think social and ecological value". Plus nine other rules.