learning & design
The text of a talk about the green economy for Cumulus, the international network of design schools.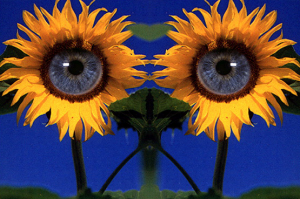 My talk at a symposium in Helsinki called "Beyond Tomorrow" about what the new Aalto University should do, and be.
When I first came to Tokyo, fashionable parts of the city would be lined with hundreds of heavy taxis sitting in queues with their engines running, for hours on end. Every powered item was always on, 24/7. Tokyo Metropolitan Government has passed a law against idling cars – but this hall of mirrors atrium is […]
A major new university is to be named after the Finnish architect and designer Alvar Aalto. Aalto University which opens in 2010, is the result of a merger between the Helsinki School of Economics (Finland's top business school, with 4,000 students); the University of Art and Design (one of Europe's top design and art schools, […]
[I was asked to write a text about the green economy by Cumulus, the international network of design schools. It will published at their forthcoming conference in London (27-30 May). This is a preview]. What would architects design, if they did not design buildings? What would designers design, if they did not design products, or […]
"When George Thomas was eight he walked everywhere. It was 1926 and his parents were unable to afford the fare for a tram, let alone the cost of a bike and he regularly walked six miles to his favourite fishing haunt without adult supervision. Fast forward to 2007 and Mr Thomas's eight-year-old great-grandson Edward enjoys […]
In the UK at least 20 local authorities have brought forward innovative answers to climate change. This roll call includes Woking, Kirklees, Barnsley, Nottingham, Braintree, and Merton. This cheering list is included in an excellent piece by Jonathon Porritt in Nesta's Annual Review. (His bit is on page 56). Having reminded us that many good […]
Neil McGuire asked me in his Wodcast interview with me whether I meant it when I said that design schools should be closed down.
In an excellent piece in Metropolis , Peter Hall argues that "design schools need to rethink how they teach product design." The subject is booming, Hall writes, and yet the world is filled with terrible products: cars that kill two people every minute; airport X-ray machines that consume more time than Tardis, and designer trains […]