My talks
I do big-picture keynote talks for cities, companies, universities, and institutions. But the world is not short of ideas – so why invite me to talk, or spend half an hour online?
I come to our encounter wearing three hats: a philosophy hat, a storytelling one, and a design hat. The philosopher in me asks: "what's the most important question here?" As a storyteller, I introduce you to real people doing inspiring projects around the world. Finally, with my design hat on, I ask what these innovations mean for your place in the regenerative economy that's now emerging.
By casting fresh eyes on your situation, I suggest new opportunities for change. I leave you determined to make something happen – and with a clear understanding of what that next step needs to be.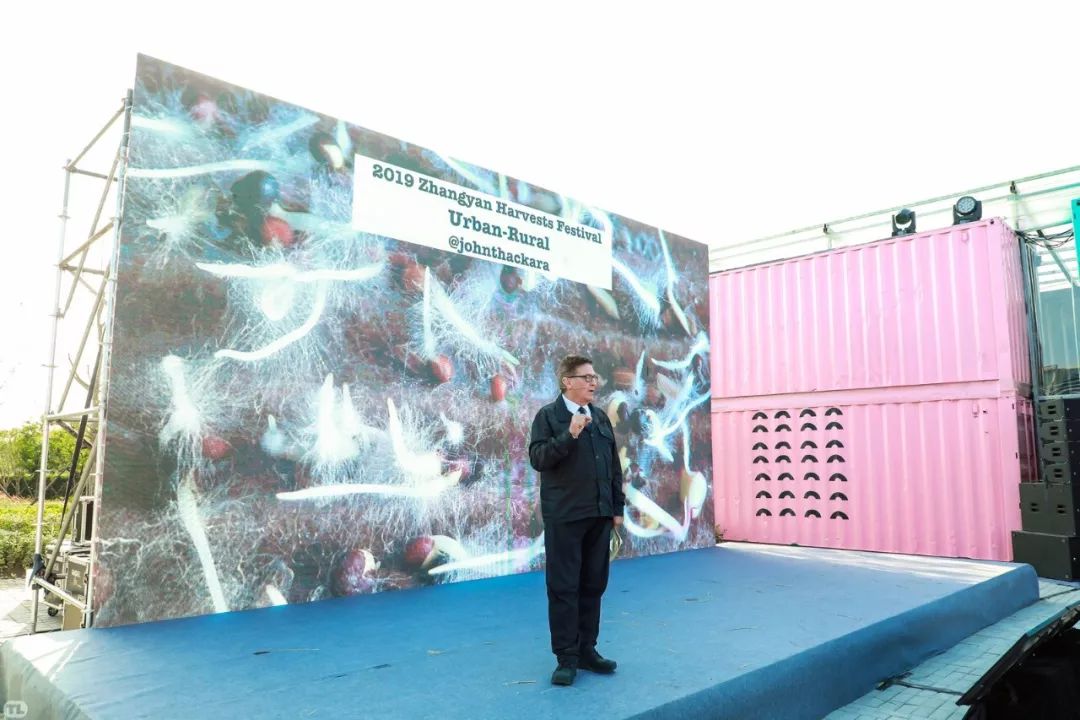 Three headline topics for 2023-2024
Designing for life
Sustainability Reporting. Net Zero. Climate Finance. ESG. Green New Deal. A lot seems to be happening at a top-down level – but how directly are your people involved in their working lives?
A clear majority of today's workers – in offices, and remote – want to participate in real-world activities that have a positive impact on their local environment and communities.
The good news? Opportunities are all around us. John Thackara introduces you to people who green the streets around their offices; set up biocanteens with local farmers; plant micro-forests on disused land; 'daylight' lost rivers; help their city become a national park; organise bioblitzes with local schools – and many more. "Your people can get involved, too", says John – and discusses how to do it in the Q+A.
Rewilding A.I.
Machine Learning, 
Convivial Tech, Sustainability
What is AI actually for? John Thackara proposes a simple but radical answer: "The purpose of AI is to help all of life thrive – not just human life". 

The best-selling author of How To Thrive In The Next Economy tells how AI can enable relationships that reconnect man and nature, and help us accelerate the transition to ecological agriculture. He shows how AI can be a relocalisation engine, and also function as a convivial technology that enables diverse actors to work together on the many challenges we all face. His talk is filled with compelling real-world stories
Oil Age to Soil Age
Finding Your Place in the Next Economy
Relational Design. Peer-to-Peer. Mobility as a Service. Platform Co-ops. The Maker Movement. Civic Ecology. Earth Repair. Social Food. Transition Towns. The New Hospitality. Care Collaboratives. New economic and social models are emerging everywhere among edge projects and networks. You you need to know about them – and, ideally, connect. But how? I cite compelling real-world stories to inspire the practical first steps on your pathway to sustainability. In this new economy, care – for the wellbeing of social and ecological systems – replaces money as the ultimate measure of value. Growth takes on new meaning as the improved health of soils, plants, animals – and future generations.
You can also book me as a conference moderator, or jury chair.