To mark its centenary year, the Bauhaus published Design Rehearsals: Conversations About Bauhaus Lessons. My contribution was a response to images from Oskar Schlemmer's class on 'The Human'. I'm re-posting it now on the occasion of the @BauhausSeas launch event on 20 May.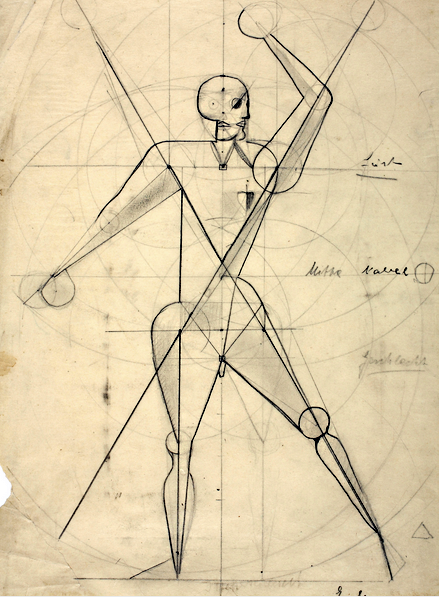 No textbook for the new foundation course exists – which is probably just as well. The course is better thought of as a journey, than as a body of knowledge.

The journey is neither short, nor easy. Its destination cannot be known in advance. No pathway has been laid to ease our way. And the autonomous individual is no longer the focus of the story.

"Voyager, there are no bridges, one builds them as one walks" writes Gloria E. Anzaldúa for whom life-centered design could as well be thought of as weaving, as walking. "We humans need to be nepantleras – bridge builders and reweavers of relationality".